Free Credit Union Webinar: Good Governance: The Board / Cyber Security Partnership
Webinar – Good Governance: The Board / Cyber Security Partnership

When:  December 10th, 2019 at 2:00PM Eastern Time
Webinar Length:  1 Hour
Content Description: 
Today's Boards have many duties in addition to the new focus on cyber. Additionally, today's Boards can sometimes lack deep cyber security experience.
As a result, the cyber security function may have to take the lead in developing the communications and measures. The design of meaningful, easily understood metrics that connect to the CU is foundational to building a strong partnership.
This session discusses the strategies and measurements a cyber security group should establish for Board communications. We will discuss strategies in use by CU's today, that bring strong results and meet business and regulatory needs.
Attendees to this session will also obtain some basic templates for use in presenting cyber-related information to boards and organizational leadership.

NOTE: This event is restricted to Credit Unions and other related industry organizations such as Leagues and CUSOs.  Event approval by the host is required.
About the Presenter:
Gene Fredriksen, Executive Director, NCU-ISAO

Gene has over thirty-five years of Information Technology experience, with the last thirty focused specifically in the area of Information Security. In this capacity, he has been heavily involved with all areas of Audit and Security.  In 2019 he was named as one of the top three Information Security Executives of the last thirty years by SC Media.
Gene recently retired as Chief Security Strategist for PSCU. He is also the founder and current Executive Director of the National Credit Union ISAO. Gene has also held the positions of Global CISO for Tyco International, Principal Consultant for Security and Risk Management Strategies for Burton Group, Vice President of Technology Risk Management and Chief Security Officer for Raymond James Financial, headquartered in St. Petersburg, Florida, and Information Security Manager for American Family Insurance.
He served as the Chair of the Security and Risk Assessment Steering Committee for BITS, as well as serving on the R&D committee for the Financial Services Sector Steering Committee of the Department of Homeland Security.  He also served as an advisor on various cyber security steering committees for the administration of George W. Bush and Bill Clinton, assisting in the preparation of the president's Cyber Security Position Paper.
Gene is a member of the SC Magazine Editorial Advisory Board.  He has published numerous papers and four books, and is a frequent speaker before audit and security audiences, and has served as Chair of the St. Petersburg College Information Security Advisory Board. He is a member of multiple advisory boards for universities, organizations, and security product companies. Gene attended the FBI Citizens Academy and maintains a close working relationship with both local and federal law enforcement agencies.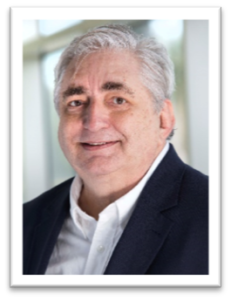 Did you know that our Annual Conference is coming  in March 2020?  Visit the CU Intersect Conference website to learn all about where "innovation happens at the intersection of resiliency, security, and technology!"